Regular price
$199.99 USD
Regular price
$239.19 USD
Sale price
$199.99 USD
Unit price
per
Sale
Sold out
THE RESOLUTE PACKS INCLUDE:
Pure Moss
Made with 500mg of Chondrus Crispus, the purest form of sea moss available.
Wildcrafted from the pristine waters of the North Atlantic Ocean.
Supports weight loss, thyroid health, skin health, gut health, immune health, and more.
Contains a wide range of bioavailable trace minerals.
Our wildcrafted sea moss is from the purest source, directly from the oceans of Mother Earth.
Silver Bullet
Fights against the cold/flu viruses, fight oral bacteria, acts as a natural hand sanitizer, bacterial spray for internal and also external surfaces, kills on contact viruses and bacteria.
Goldewater
Goldewater is made from pure (99.99%) gold that has been changed into tiny angstrom size particles suspended in ionized water.

Here are some of the benefits of Goldewater:
Mental acuity and focus
Faster learning
Improved memory
Energy boosting
More vivid dreams
Reduce inflammation
Improve hand-eye coordinate
More in tune with yourself and the world
Sage Stick
Clearing and Blessing- Mood and Wellness Boosting Agent.
CKLS
The New Body Herbal Formula CKLS, created to reduce toxin build up in the colon, kidneys, liver, spleen, and other organs. CKLS has been used to eliminate stress, sluggishness, headaches, mucous buildup, tiredness, worms, colon pockets, harmful bacteria, and constipation, rebuild the mucous lining and heal the intestines.
Takes 2-3 weeks before it ships:
Warnings:
• Do not exceed the recommended dose.
• Consult your doctor before use if you have any underlying health conditions
DISCLAIMER: This is a dietary supplement. The Food and Drug Administration has not evaluated the statements made about this product. This product is not intended to diagnose, treat, cure, or prevent disease.
Share
How to use

Pure Moss:
Take two capsules with the first meal of the day.

Silver Bullet:
3 Different Use Cases:

A) For topical use, apply to the affected area with our spray atomizer

B) Spray directly in mouth to kill germs

C)For internal use, mix 1 teaspoon of Silver Bullet with 8 ounces of water and drink.

Goldewater:

DROPPER INSTRUCTIONS:
Use the thumb and index finger to push down on top of the dropper until you extend the length of the dropper for best results.

STORAGE: Store at room temperature out of the sunlight and above freezing temperatures.


View full details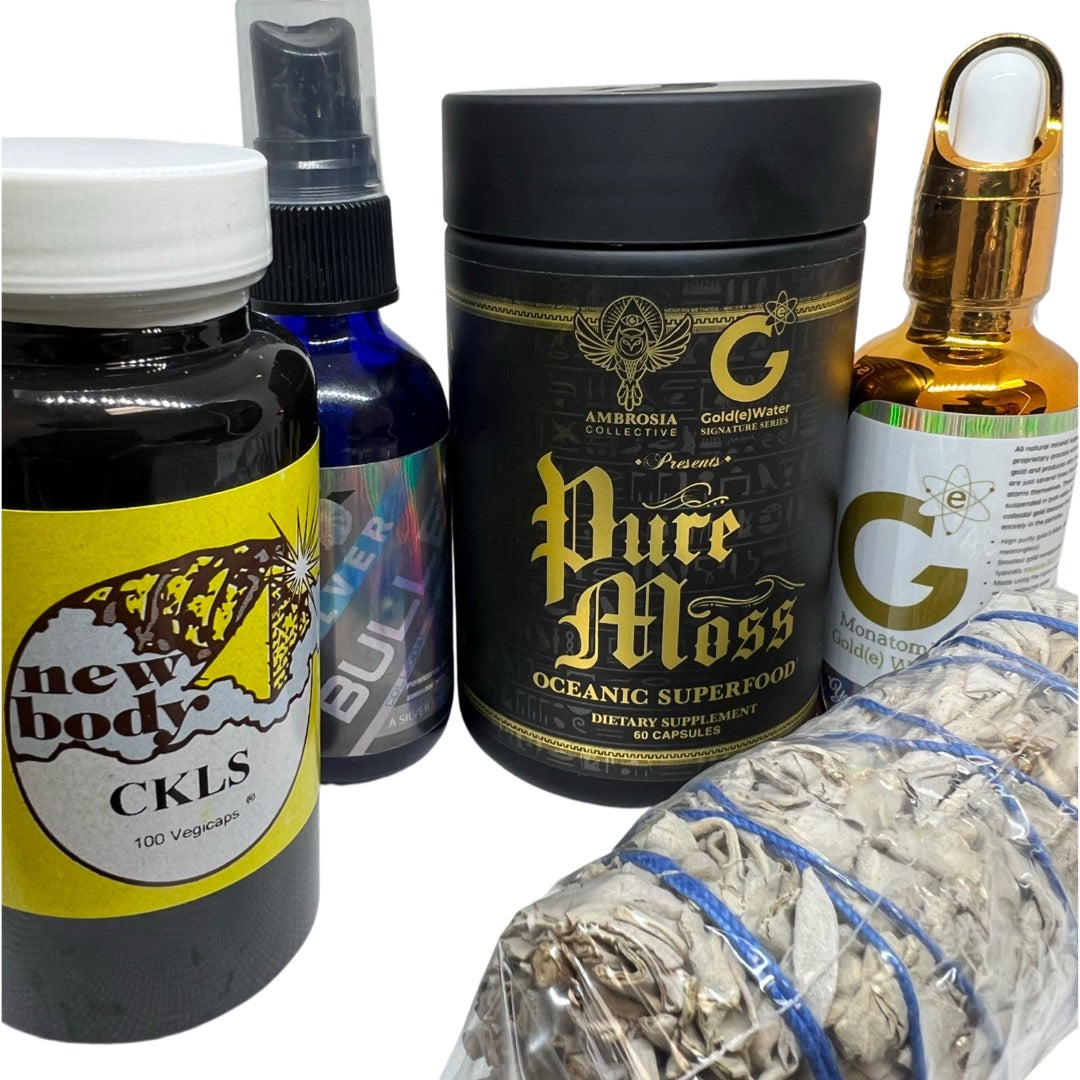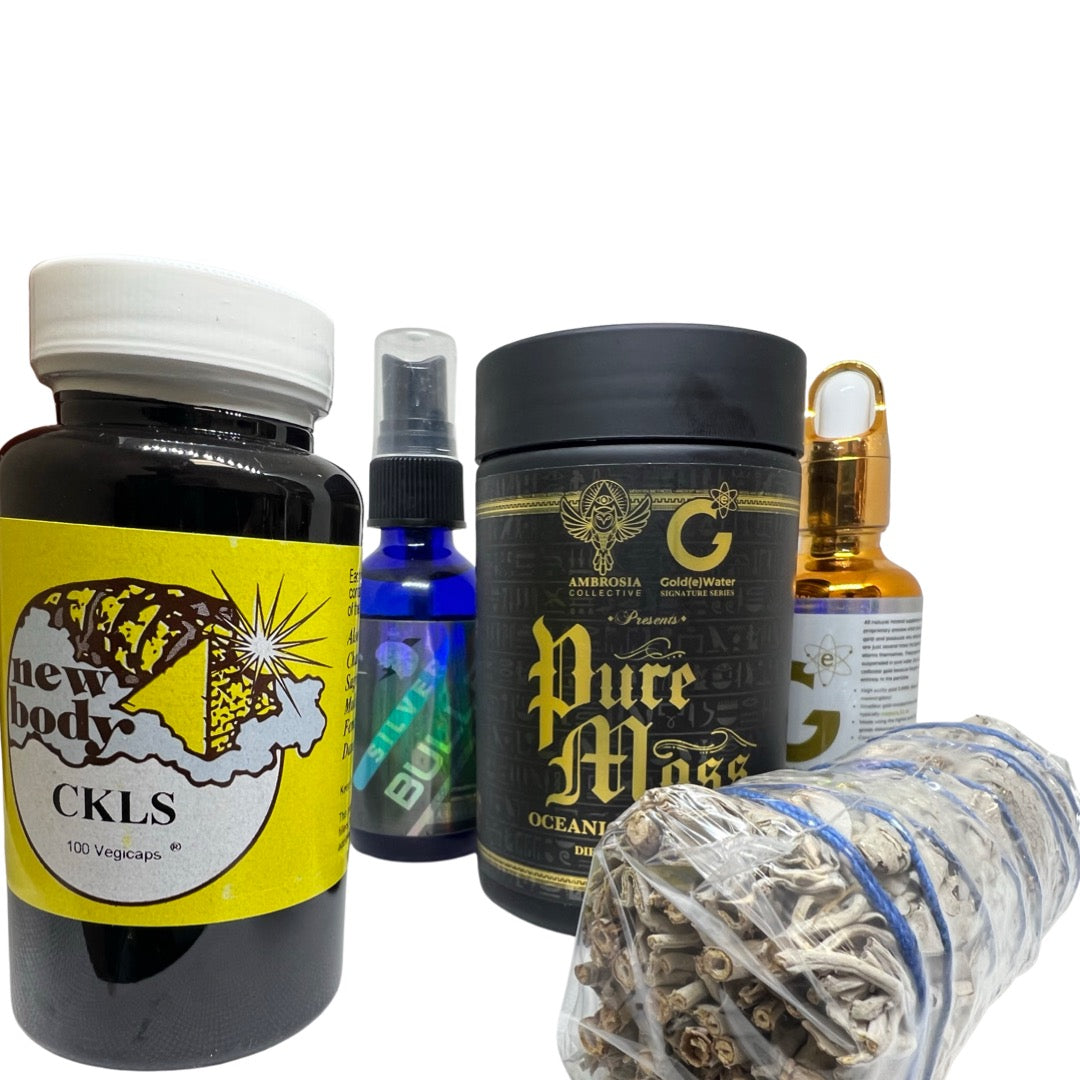 SHIPPING

Please allow 2-5 business days for processing and shipping, depending on high volume orders and holidays, please allow 5-7 business days for processing and shipping. processing times are typically 1-2 days before any order is shipped.