M I N D
Boost mental acuity
B O D Y
Optimize recovery & function
S O U L
Connect to your higher self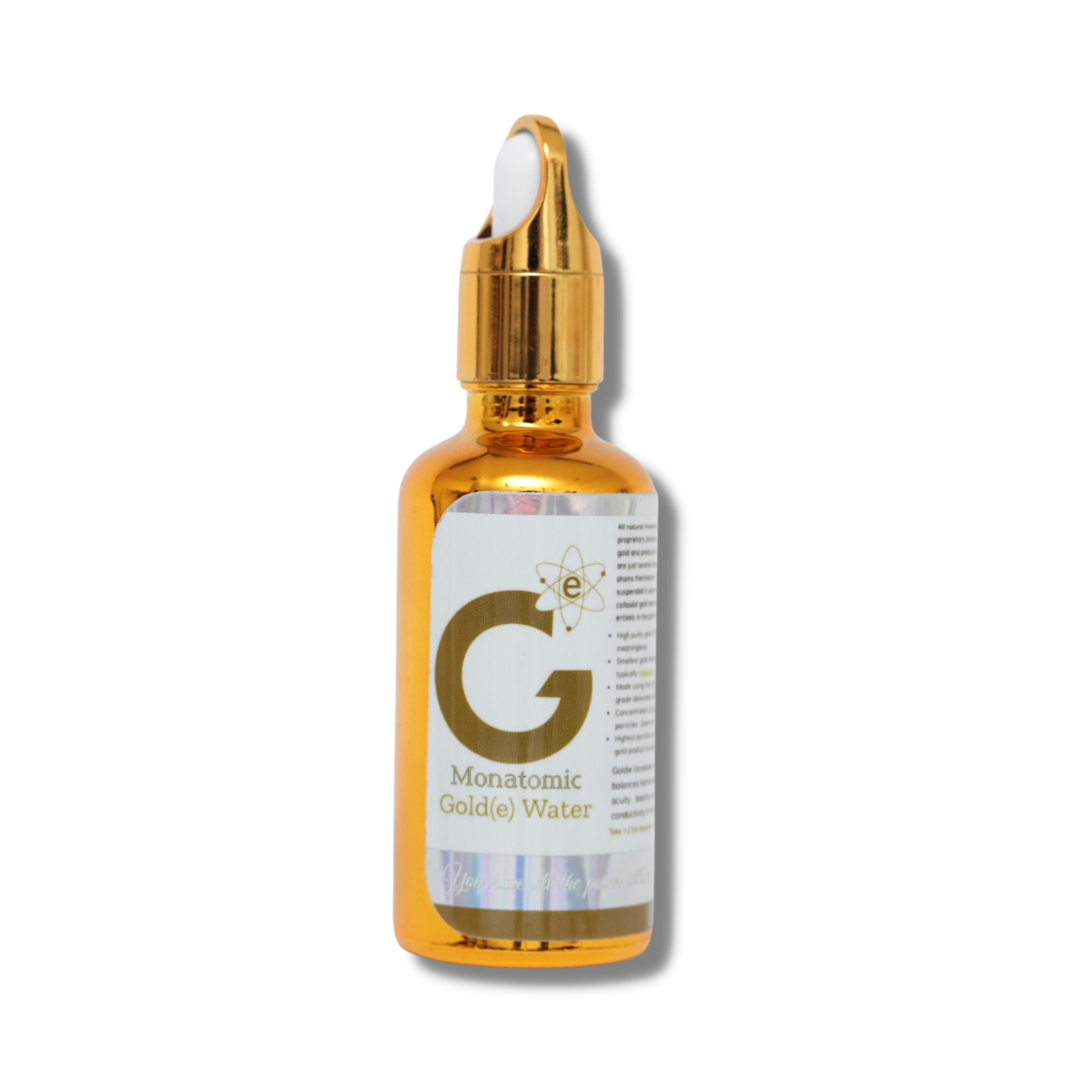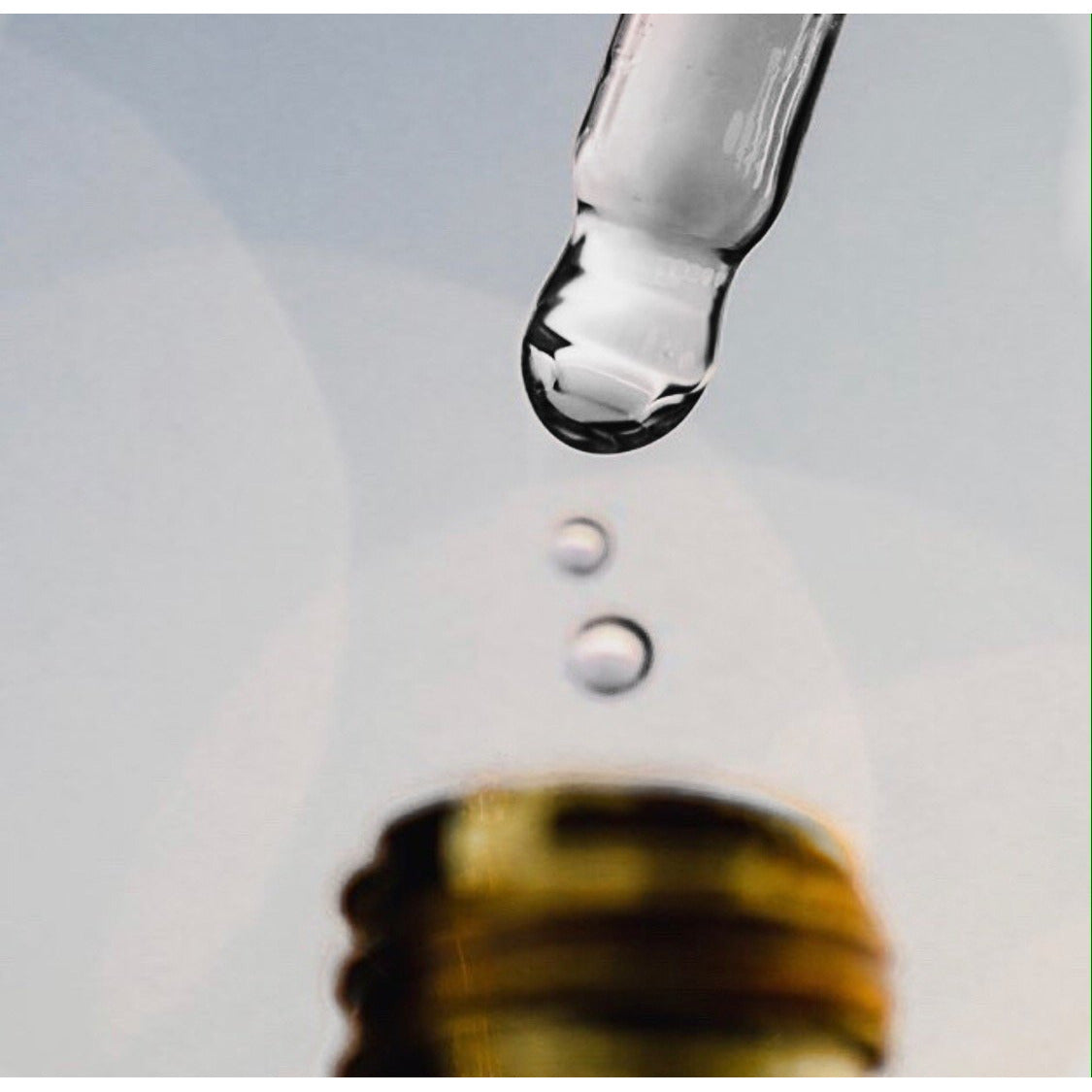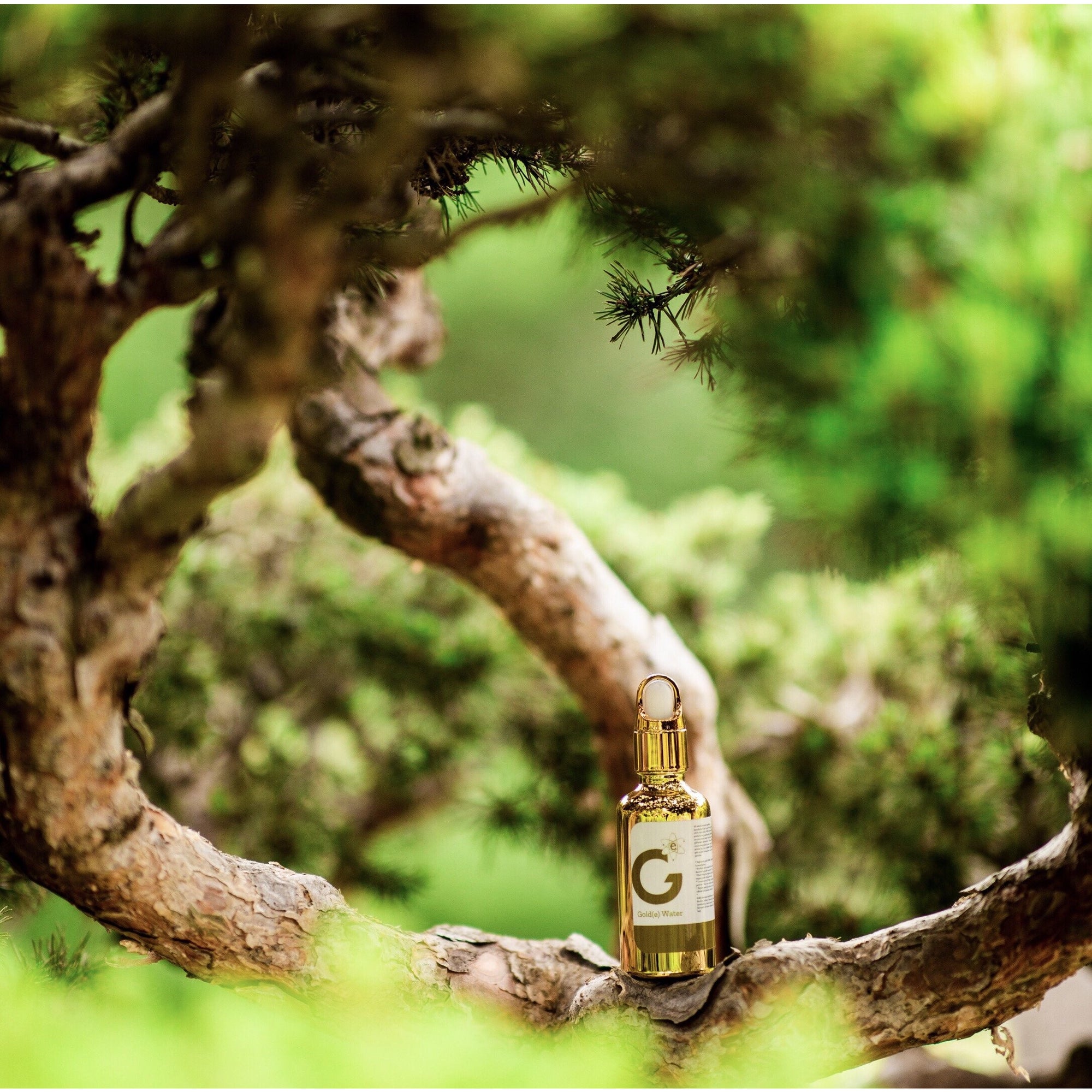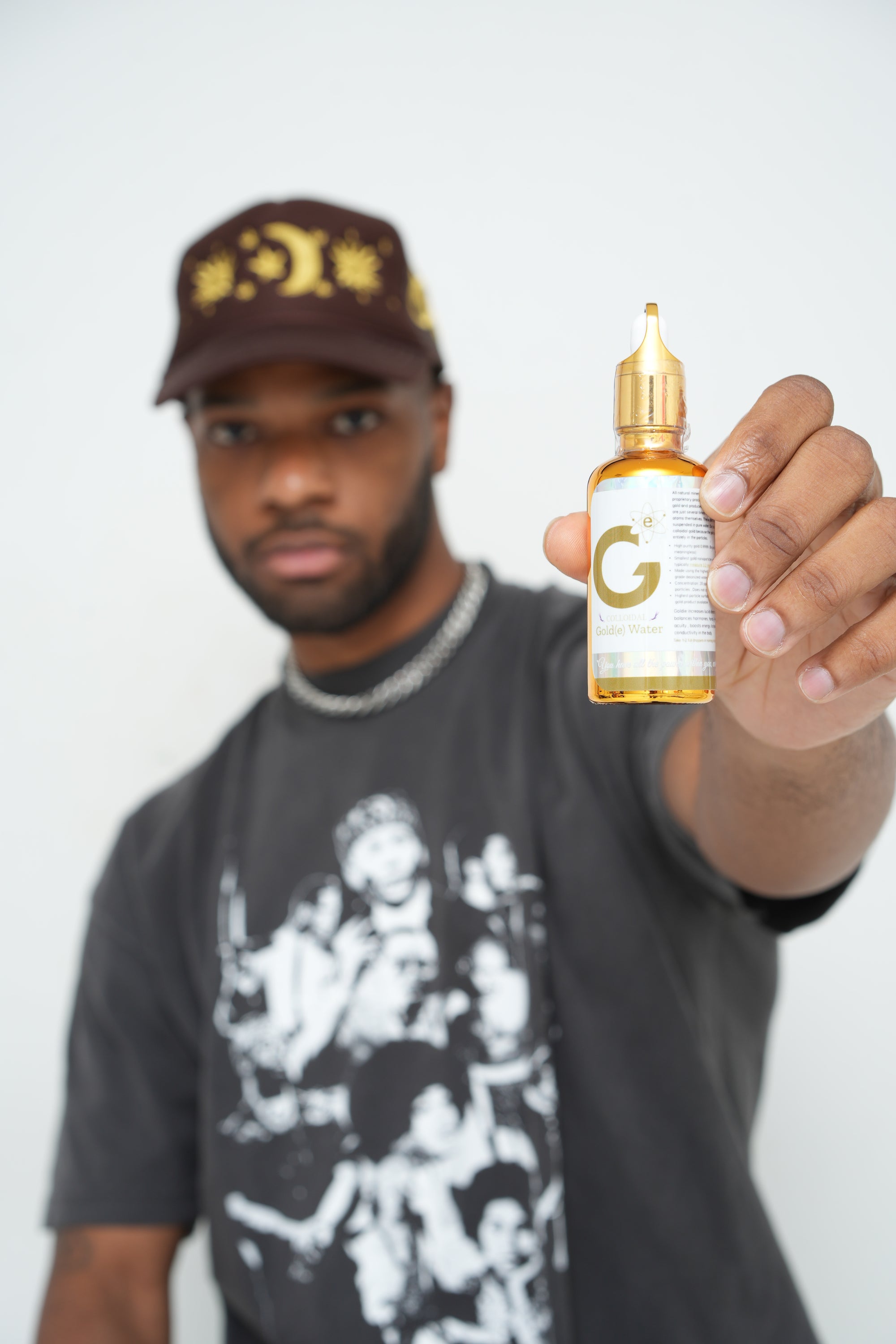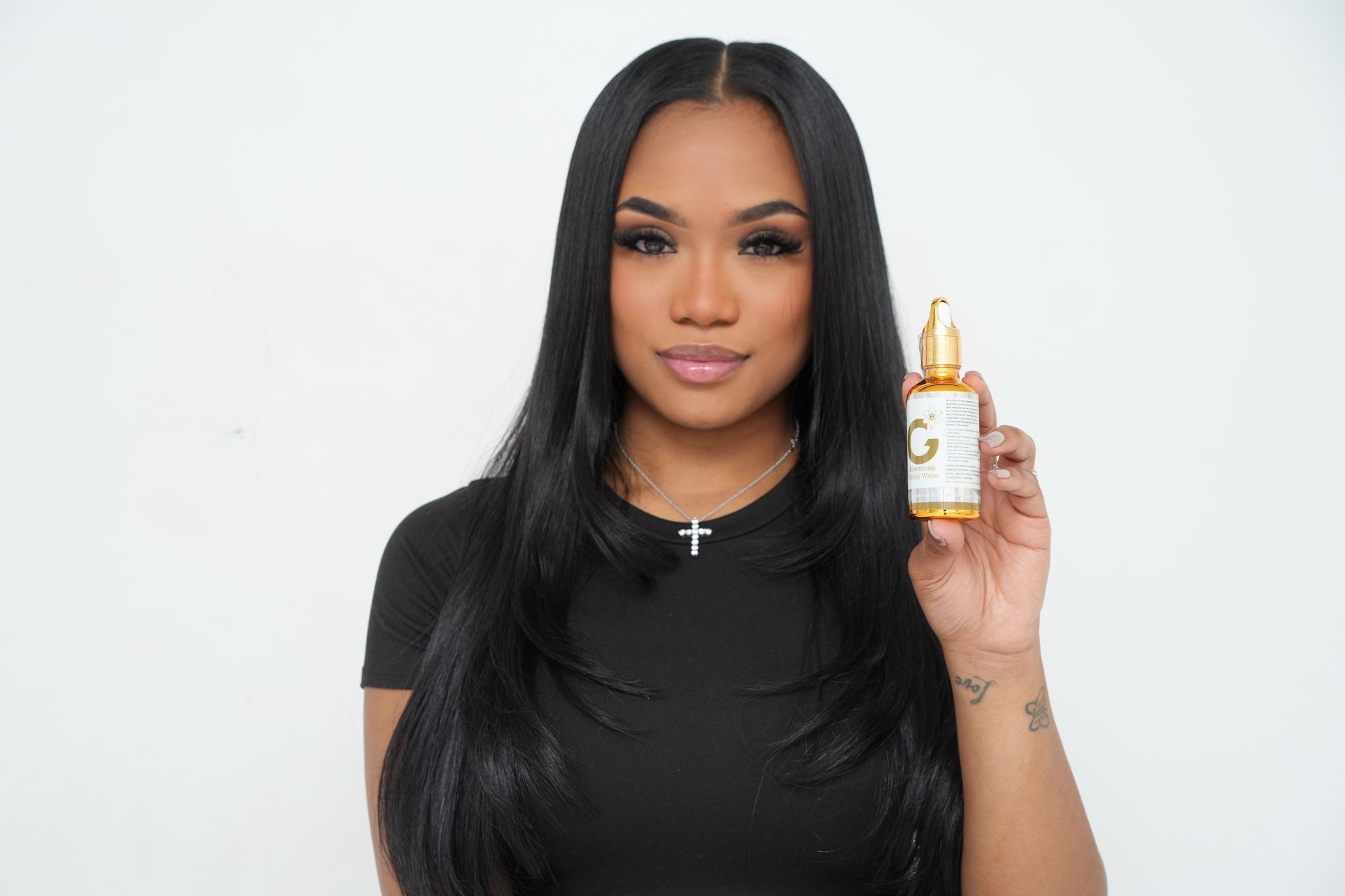 Regular price
Sale price
$59.99
Unit price
per
Goldewater (Monatomic) is made from pure (99.99%) gold that has been changed into tiny angstrom size particles suspended in ionized water.

It is a mineral supplement that can help improve brain function and relieve stress. It can also help improve learning, focus, memory, energy, and induce lucid dreaming. Gold also helps with inflammation, hand-eye coordination, and improves spiritual well-being.

Here are some of the benefits of Goldewater:
Mental acuity and focus
Faster learning
Improved memory
Energy boosting
More vivid dreams
Reduce inflammation
Improve hand-eye coordinate
More in tune with yourself and the world
Monatomic vs Colloidal Gold
One main difference between monatomic & colloidal gold is in the particle size, with an angstrom particle being a million times smaller than a nanoparticle.

Monatomic gold is tasteless, odorless, colorless, and has a higher cellular absorption rate than colloidal gold.


Warnings:
• Do not exceed the recommended dose.
• Consult your doctor before use if you have any underlying health conditions

DISCLAIMER: This is a dietary supplement. The Food and Drug Administration has not evaluated the statements made about this product. This product is not intended to diagnose, treat, cure, or prevent disease.
Read more
Read less
check_circle In Stock
cancel Sold out
How to use

DROPPER INSTRUCTIONS:
Use the thumb and index finger to push down on top of the dropper until you extend the length of the dropper for best results.

STORAGE: Store at room temperature out of the sunlight and above freezing temperatures.
Shipping

Please allow 4-7 Business Days for Order Processing +2-5 days for standard shipping.
(Shipping times may be longer during times of high order volume)